The joint efforts of UNE, CEM, and ENAC in standardization, metrology, accreditation, along with the launch of the website "Spanish Quality Infrastructure," aim to raise awareness about the significance of having a robust quality infrastructure in Spain.
Boosting the quality infrastructure in Spain
This is the main objective of the agreement signed this July between the Spanish Association for Standardization, UNE, the Spanish Metrology Centre (CEM), and the National Accreditation Entity (ENAC). 
It constitutes a collaborative protocol to enhance the quality infrastructure in Spain, a component that contributes to enhancing the competitiveness of various sectors and the Spanish economic and industrial fabric, as well as improving the effective functioning of the EU's Internal Market and access to third-country markets.
What is Quality Infrastructure in Spain?
Quality Infrastructure is the ecosystem of public and private organizations that, together with the corresponding legal and regulatory framework, establish and implement activities such as standardization, accreditation, (scientific, applied, and legal) metrology, and conformity assessment (including testing, inspection, certification, validation, and verification), among others. 
In essence, it is a mechanism to support and enhance the quality, safety, and environmental responsibility of goods, services, processes, and society as a whole.
What measures does the Quality Infrastructure agreement include?
As part of the agreement, the website https://www.infraestructuracalidad.es/ has been launched to raise awareness about the importance of having a strong quality infrastructure in Spain. 
This website provides practical and interesting information and explains the goals and pillars on which this project is based. It also allows access to success stories, useful links, and the possibility to request more information. 
UNE, CEM, and ENAC, as strategic partners, form the three main pillars of the quality infrastructure in Spain. Their collaborative work in standardization, metrology, and accreditation contributes to enhancing the competitiveness of the Spanish productive fabric. 
These three concepts, in synergy, effectively address the current challenges of society and the Spanish industry in areas such as exports, product safety, innovation, digitization, and sustainability. 
In particular, accreditation, as highlighted by ENAC's General Director, Beatriz Rivera, represents an essential tool for the market and society, providing confidence in evaluation and control activities that impact critical aspects of contemporary society, from food safety and environmental protection to diagnostic quality and cybersecurity. 
According to Rivera, "the joint action of standardized technical requirements, rigorous measurements, and competent evaluators helps ensure product and service reliability, develop secure markets, and reinforce consumer protection."
Which organizations are mutually collaborating?
The Spanish Association for Standardization (UNE) is a global organization with the purpose of developing technical standards that contribute to the shared progress of society and the creation of a safer, more sustainable, and competitive world. 
This association represents Spain in international (ISO and IEC), European (CEN-CENELEC and ETSI), and American (COPANT) standardization bodies. 
On the other hand, the Spanish Metrology Centre (CEM) is an autonomous entity that serves as the top technical institution in the field of metrology in Spain and represents the country in international scientific and legal metrology organizations. 
Metrology is a science that plays a crucial role in areas such as research and development, industrial manufacturing, medicine, telecommunications, and trade.
Lastly, the National Accreditation Entity (ENAC) is the entity designated by the Government to operate in Spain as the national accreditation body, following the Regulation (EC) No. 765/2008 of the European Parliament regulating accreditation in Europe.
Two examples of CEM's success cases
 On the newly launched website, two success cases from the Spanish Metrology Centre are featured within the healthcare sector. 
Stakeholders from the industry, academia, and administration recognized the need for internationally accepted metrology standards for microfluidic devices. Consequently, a working group of the International Organization for Standardization (ISO/TC48/WG3) was established to address this fundamental requirement. 
This arose from the importance of developing reliable diagnostic tools for timely prevention and monitoring of the spread of the SARS-CoV-2 virus infection. 
The second case involves cancer treatments.
Cancer, the leading cause of death in Europe after cardiovascular diseases, is responsible for approximately one out of every five deaths. 
Radiation therapy, which utilizes ionizing radiation beams to destroy cancer cells, is one of our most crucial defenses against cancer and is used to treat nearly half of the patients in Europe. 
In this regard, new measurement standards and methods have been developed, tailored to MRI-guided radiation therapy, enabling medical physicists to develop safe and precise treatment plans. This metrological framework supports the clinical application of MRI-guided radiation therapy, expediting the deployment of this cutting-edge treatment.
Health certifications in hospitals
In other blog posts, we have discussed health certifications in hospitals. 
The coronavirus crisis highlighted the importance of having suitable infrastructure, supplies, and equipment for a hospital's proper functioning. 
And the most optimal, notable, and beneficial way to ensure that different hospital areas and medical equipment function at their best with all guarantees is through health certifications and accreditations. 
In this context, having an efficient management system and automated procedures accredited by a national or international organization signifies measurement, control, and improvement in hospital management.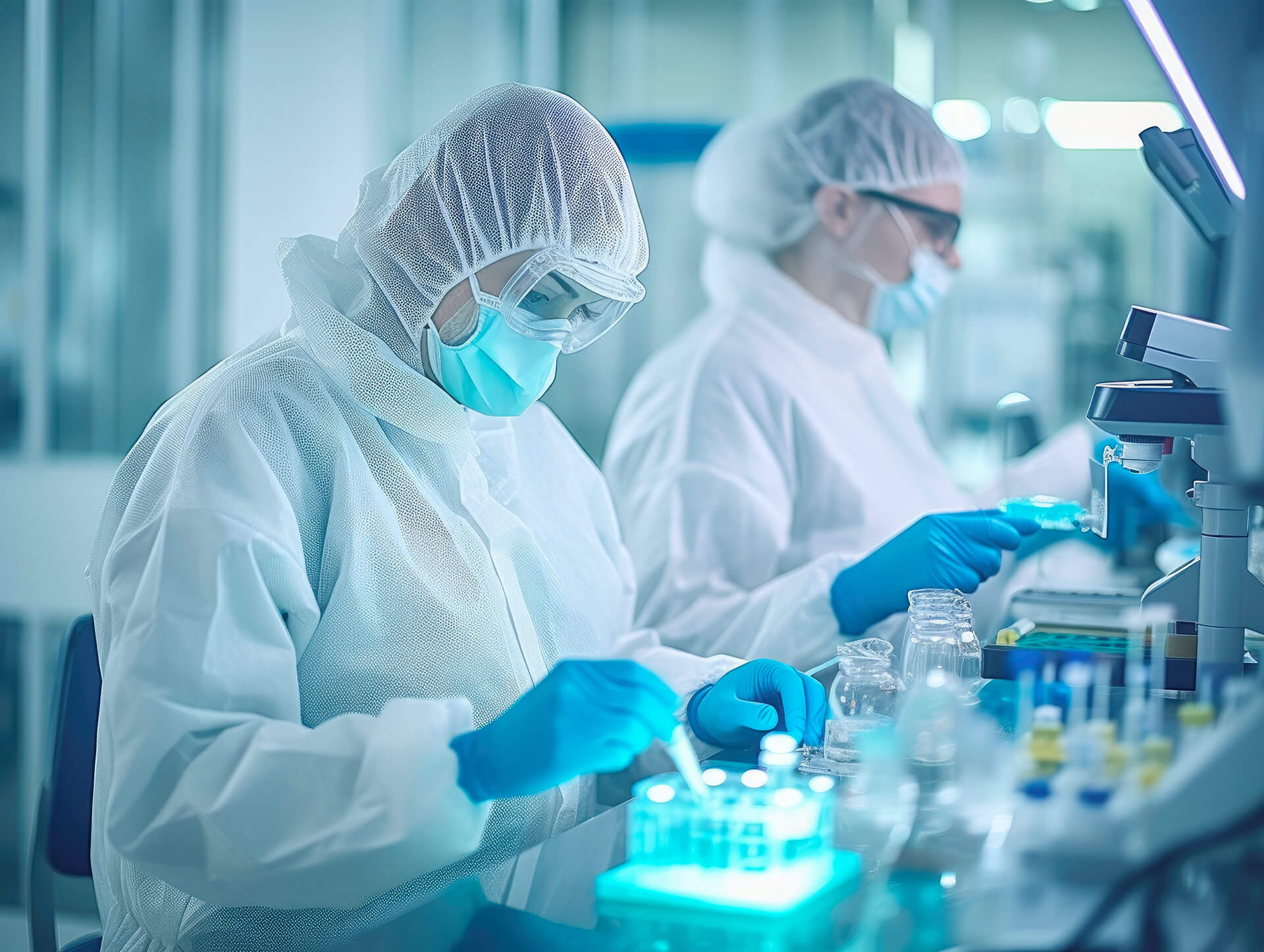 Electrical safety standards in hospitals
Also related to enhancing the quality infrastructure, we must emphasize the significance of electrical safety standards in hospitals. 
These are standards or procedures focused on preventing and reducing risks for both patients and electrical installations, human resources, and the environment. Presently, the primary organizations establishing global standards for hospital electrical safety are the International Organization for Standardization (ISO) and the International Electrotechnical Commission (IEC). 
Additionally, each country usually has its own added regulations. 
This quality infrastructure related to hospital equipment and electrical safety also applies, not least, to ensuring safety in high-risk laboratories. These facilities are highly equipped and furnished with state-of-the-art technology, making them hazardous places. 
Thus, the implementation of criteria to ensure quality infrastructure, whether obtaining a Good Laboratory Practices (GLP) accreditation, NE 45001, or ISO 9000 certification, indicates the proper application of a safety policy.