Telemedicine, after the coronavirus, has positioned itself as an essential element in the health industry.

One of the main consequences of Covid-19 is the great advance that telemedicine has experienced globally. Whether they are more advanced countries accustomed to the use of new health technologies, or those that had not opted for telemedicine, remote health care has increased during the pandemic and lockdowns.
Although it is true that more telephone medicine has been done than telemedicine itself, many barriers planned for the coming years have been broken in just a few months. In addition, much of the fear of the dehumanization of health technology has been eliminated.
Thus, the different health administrations are beginning to generalize teleconsultations and other resources of the digitalization of health.
"The effectiveness of home health care, regardless of the face-to-face hospital infrastructure, in case of having telematic means to be able to monitor the patient, has become the present and the future of health."
Innovative technology and Artificial Intelligence
The challenge is to ensure that both the generations that were not born with the Internet under their arms, as well as those that are 100% digital, use telemedicine services, that there is interoperability between the different services, that the transfer of files is facilitated and in turn help rural health and the decongestion of hospitals in large cities.
For all this, it is necessary to increase spending on Digital Health, as well as to train different professionals in telecare so that teleconsultation not only serves to prescribe, but also to solve clinical problems without the need to travel
A technology that, without neglecting the human being, meets legal security requirements and is accessible to anyone.
In this modernization of health centers, precisely, hospital engineers and Artificial Intelligence are going to play a fundamental role.
One of the most relevant concepts is to move to proactivity, that is, to act before problems, to anticipate, that the doctor is the one who goes to the patient, to reactivity, that is, to go to the doctor when something happens. This can be achieved, for example, through technology based on wearables and monitoring devices, capable of monitoring many common control parameters in patients such as blood pressure, heart rate, electrocardiogram, physical activity or weight.
And in this sense, the binomial formed by telemedicine and artificial intelligence is full of advantages. Without going any further, chatbots, those AI-based computer applications that allow a simulated conversation with a person, with automated responses to user questions, are a step forward to become the future of primary care.
Benefits of telemedicine
Telemedicine, as we say, is one of the essential allies to face with guarantees the challenges of the future in terms of well-being. In addition to the medical and logistical savings that it can entail, its benefits go much further:
1. Economic savings for the national health system
Minimizing unnecessary travel for doctors and patients, and oxygenating the health system in primary care.
2. Personalized care 24/7/365 from a single platform
Anywhere and at any time, making health care closer. This has repercussions in a greater knowledge of the patient and that it is easier to satisfy the particular needs.
3. Technology applied to health
Technology applied to health brings health services to each and every one of the homes through a single device. In addition to the potential to prevent diseases of any kind, detect abnormal patterns in early stages and avoid extreme situations.
4. The safety of each person is reinforced by preventing complicated health situations
Reducing stress in families, and greater transparency is achieved in the management of medical data. Digital tools allow you to record biometric data to share it with health professionals, being able to view any information on the state of health at the click of a button.
5. Promotes comprehensive health care
Since it encompasses a wide variety of medical specialties. Mental health support, online wellness solutions, chronic disease management programs, physical therapy, holistic wellness…
6. People who live with chronic patients greatly improve their quality of life
Because solutions are made available to them that reinforce the self-care of these patients, strengthening their autonomy and favoring greater adherence to treatment.
In summary, these benefits allow medical professionals to achieve greater effectiveness in disease management thanks to a technology applied to health that streamlines decision-making and increases therapeutic adherence.
Society, increasingly prone to telemedicine
In another study published in 2021, the 'Cigna 360 Well-being Survey', the fact that society is increasingly in agreement and encouraged to use telemedicine services is clearly manifested. To the point that 1 in 2 people prefer to use online medical consultations to obtain advice about their health. Everything, facilitated by the speed in referral to a specialist, the ease of obtaining medical prescriptions and preventing multiple pathologies, the possibility of receiving personalized care, greater transparency in the handling of medical data…
The immediacy and the possibility of receiving professional advice at any time and place have made telemedicine a health care model that is gaining more and more strength.
"The main reason for using digital health solutions is the speed of referral to a specialist, in addition to receiving medications at home or in the office the same day with a single click, or being covered by health insurance."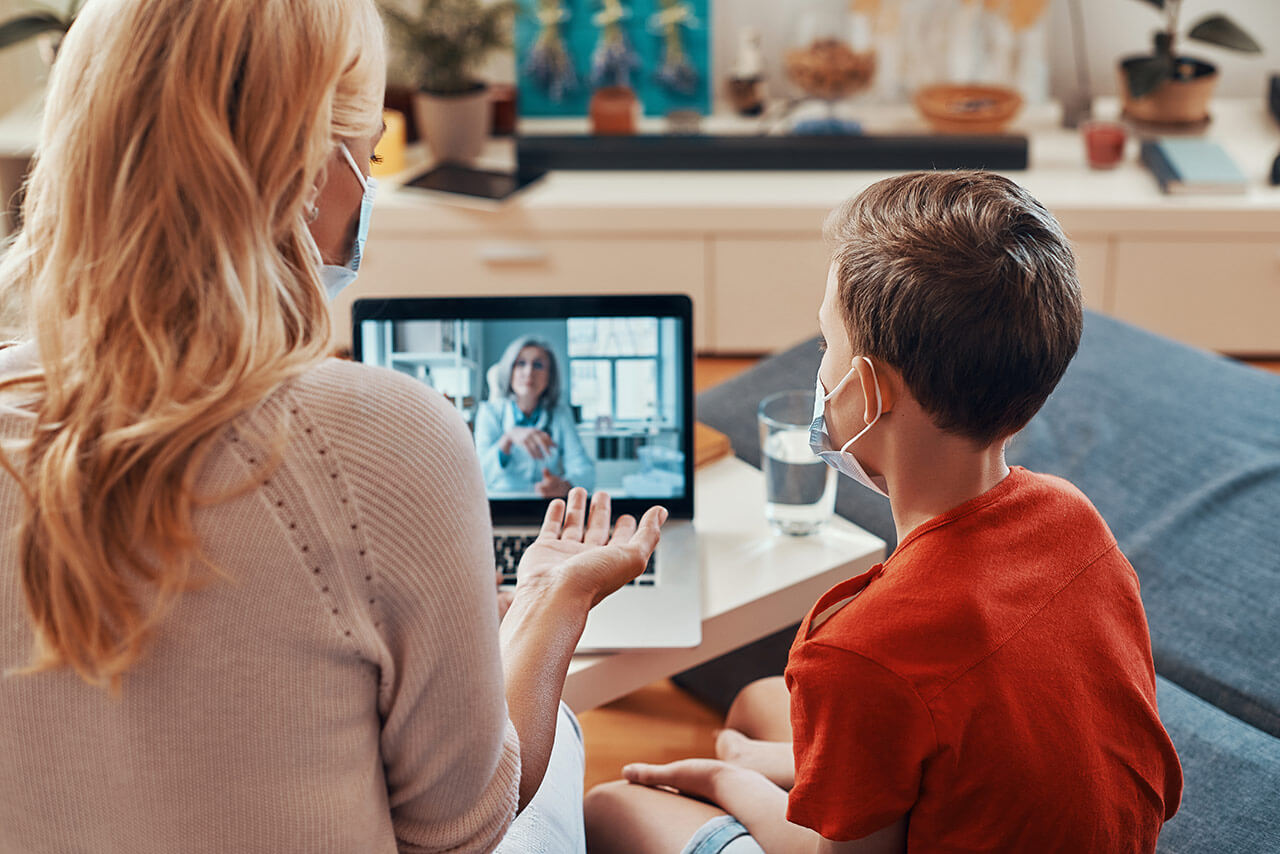 A very important saving
According to a report prepared by 'GEN Europe Energy Solutions' for Ever Health, in Spain telemedicine would save the emission of more than 277,000 tons of CO2 per year in Primary Care alone.
The emissions associated with a complete remote medical consultation allow the emission of 1.77 kilograms of CO2 to be avoided with respect to the emissions of a complete face-to-face medical consultation, with the issuance of reports and a medical prescription at the end of the consultation. Bearing in mind that, according to SNS data, the number of consultations in primary care in Spain exceeds 200.2 million per year, as well as the average journeys per patient or the paper used to prepare the medical report or prescription, an emission of 350,405 tons of CO2 into the atmosphere is calculated.
Therefore, the widespread use of remote medical and professional care would prevent the emission of more than 277,000 tons of CO2 per year in Spain, only in primary care consultations.
Jeff Bezos also signs up for Telemedicine
One of the most important multinational companies in the world, Amazon, has also launched its own telemedicine service: Amazon Care. This proposal, launched in 2019, offers virtual care visits, free telehealth consultations and home visits by nurses for tests and vaccinations. In the last three years, this multiple service has been expanded to become a primary care service. These face-to-face services will be available at the end of 2022 in cities such as New York, San Francisco, Miami and Chicago, among other large American cities.
Practical examples of Telemedicine
The Virgen de las Nieves Hospital and its Cardiology service have a telematics application that records all 1,500 cardiac activity without the need for the patient to travel to the hospital.
For its part, Odysight, an app developed by the technology company Tilak supported by Novartis, is a mobile application aimed at patients with ophthalmological diseases, such as AMD, although without neglecting others such as diabetic macular edema or diabetic retinopathy. In short, pathologies that evolve causing loss of vision. This app makes the patient a participant in the monitoring of their disease, while allowing monitoring of the disease between visits to the specialist.